History of Norse Precision Castings
Established since 1977, Norse Precision Castings has since established itself as a principal UK supplier of aluminium sand castings and rigid polyurethane mouldings.
About Norse Precision Castings
Established for over 45 years
On the 1st December 1977 Norse Precision Castings Ltd started trading from a shared unit on the Norse Road industrial estate in Bedford by partners Colin Steed and Bob Tweedale. Bob also owned a metal pressing company on the same site.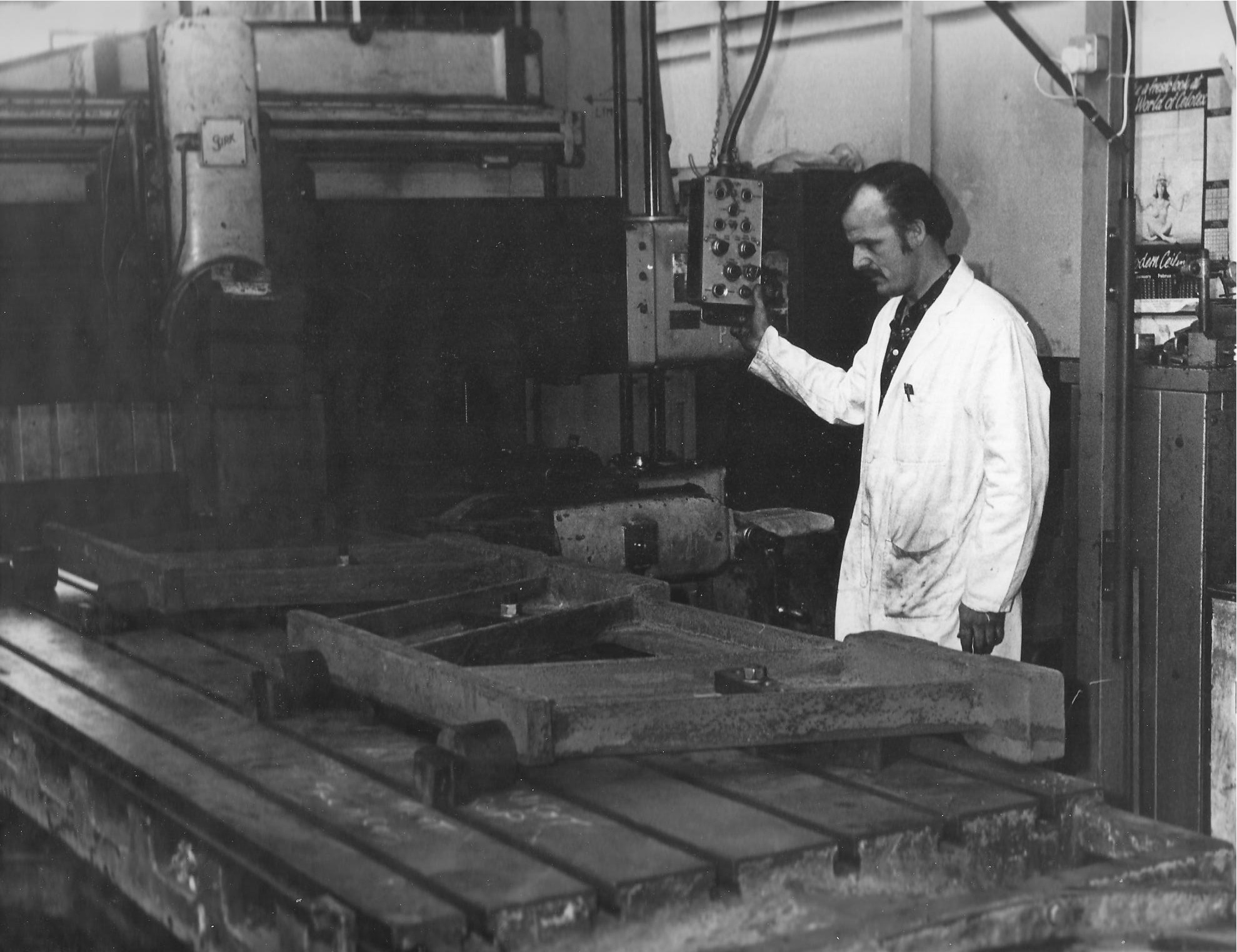 Colin built the company up from scratch and by 1984 it had outgrown the shared unit on Norse Road. Colin decided to take the plunge and seek larger premises hoping to find a site in or around the Bedford area. After various locations were deemed unsuitable, Colin approached his own bank manager who he knew was dealing with the sale of the now defunct cast iron foundry, W. Hobkirk and son located on Ampthill Road in the heart of Bedford.  The old foundry and pattern shop had been producing cast iron and non-ferrous castings since 1928 and through the war years the buildings had managed to grow to a huge 50,000 sq/ft, giving Norse ample room to expand its production capabilities.
A level of refurbishment was required to the site prior to the Norse operation being transferred over, which was completed in 1985.  Bringing together the foundry, pattern shop, machine shop and purpose-built pattern stores all under one roof now made Norse a one stop shop for precision aluminium castings.
Although with a change of ownership in 2008, Norse still continues to thrive in the current market supplying hundreds of customers around the UK and Europe in many different industries to this day.
A highly complex cylinder head casting project has been supported by Norse above and beyond expectations from any supplier. The 'hands-on' effort within the foundry coupled with the technical support for the casting process, resulted in the final part produced precisely meeting specification. Thank you, Norse Precision Castings.
Norse Precision Castings have supported us on various NPD projects for suspension parts along with continued activity on production castings for various engine parts, their success helps our success. Thanks to all the team @ Norse.
A highly complex cylinder head casting project has been supported by Norse. We have found Norse to be a reliable supplier with good quality and an understanding of our fluctuating demand. Always prepared to re-schedule to our changing requirements. We have good communication with the sales office, Kay is particularly helpful.
Excellent quality and customer service along with practical advice and expertise from James when required has ensured that the entire process has been straight forward and professional making it easy to recommend Norse Precision Castings.
Norse are very experience and knowledgeable in their field and customer service is always accommodating and friendly. They produce very high quality parts and issues are extremely rare.  Problems are always jumped on and resolved quickly.
I have no problem recommending Norse as a reliable and quality supplier.